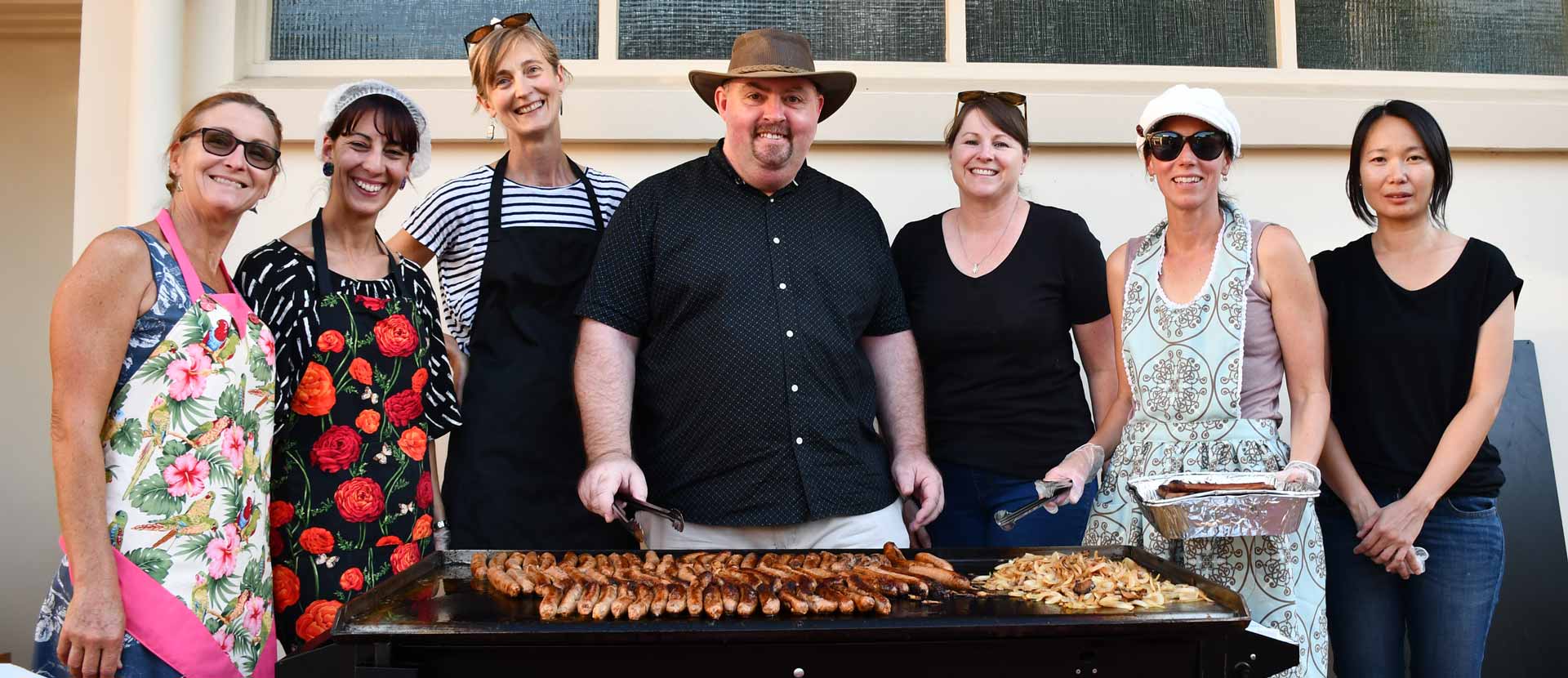 It is both a privilege and a pleasure to work with the BCC P&F and to witness the passion and drive the group brings to ensuring that parents have a strong voice in our school.
2021 was another successful year for the organisation, with strong attendance at meetings thanks to a dedicated group of regular parents giving their time and the benefit of their expertise in a host of different areas.
Our meetings are robust and informative, with a wide variety of issues discussed and honest and helpful feedback given to our school Principal Michael Pepper. To have such an active and engaged parent body is a major benefit to any school and the knowledge and enthusiasm our parents offer is greatly appreciated.
A major part of the P&F's role is to provide financial assistance to projects that benefit students. The following is a selection of some of the projects we supported over the course of 2021. We provided $1000 to purchase new books for the school library, $1000 to purchase new sporting equipment for use at recess time, $3500 to fund an outdoor fitness circuit and funds have also been allocated to purchase outdoor table tennis equipment. We have also committed $21,000 over the next six years to fund the Resilience project, a mental health initiative that links with the curriculum and will be of benefit to students, staff and parents.
I would like to offer sincere thanks to all who were involved in the Secondhand Book Sale, it is a fantastic source of revenue for the P&F and also a valuable service to the school community.
The Art Extraordinaire returned in 2021, following a hiatus due to the COVID-19 pandemic in 2020, and was a resounding success. This event has grown beyond a mere fundraiser to become a highlight of the Bunbury social calendar and a magnificent showcase for our school and its facilities. I am sure I speak for the entire school community in congratulating the committee and volunteers who worked tirelessly to make the event happen, the results both in funds raised and goodwill generated are a credit to you all.
I would like to thank our executive committee members, Treasurer Teena Manning, Secretary Anthea Turkington and Board Representative Kate Turner, for the dedication they have brought to the roles, and to all the parents who gave their time and efforts during the year. Sincere thanks also go to school principal, Michael Pepper for his strong support and guidance.
We look forward to welcoming some new parents to our meetings which are held on the third Monday of each school term, starting at 6.30pm in the Marist Sports Pavilion.
Alan Buckley
P&F President