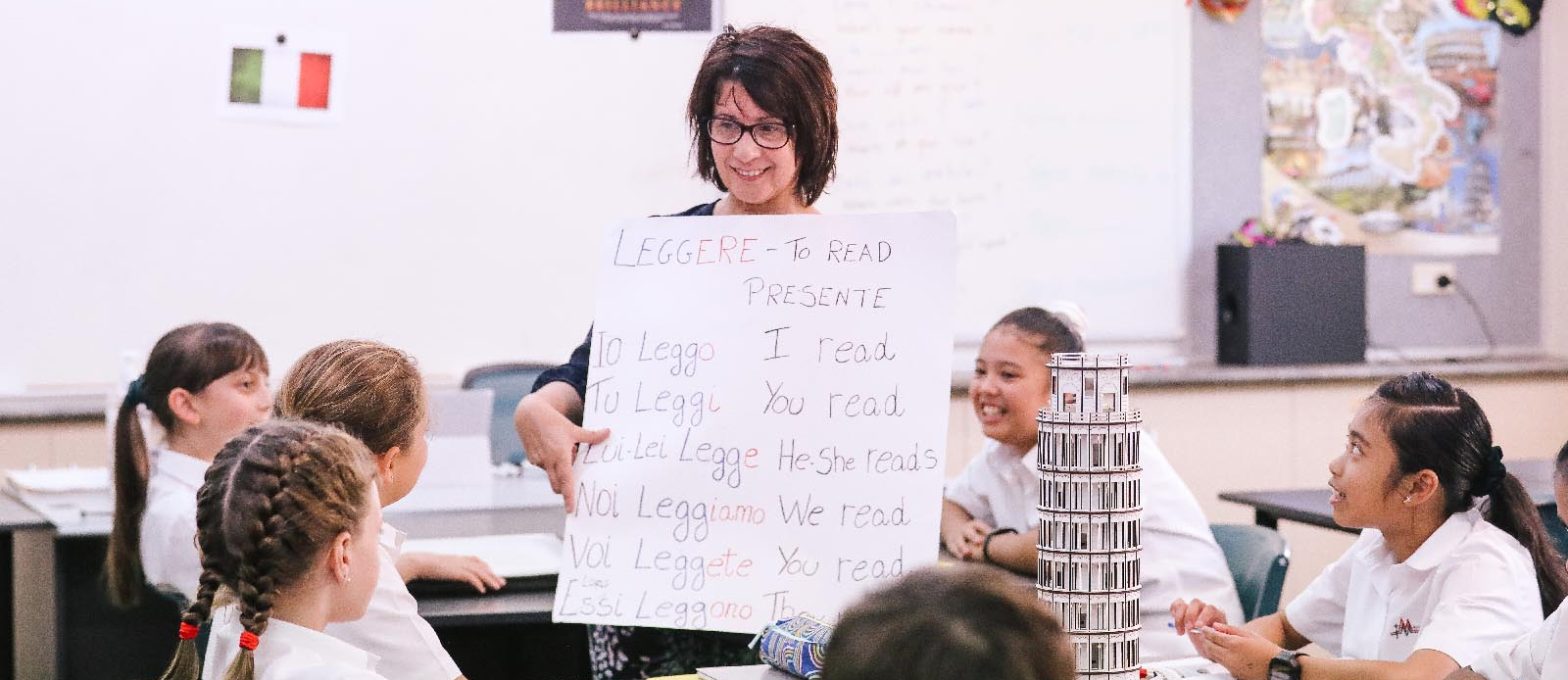 Thank you for considering Bunbury Catholic College for your child's secondary education.

Bunbury Catholic College is a well-established and highly regarded co-educational secondary College founded on Marist traditions, with prominence given to the values of the Mercy sisters, as part of our rich history. The College has a long tradition of providing quality teaching and learning while instilling a culture of personal excellence in our students.

Bunbury Catholic College is committed to providing accessible quality education to all students, regardless of religious denomination or financial constraints.

ENROLMENTS for 2022, 2023 and 2024


Year 7, 2022

Those families who intend enrolling their child for a place in Year 7, 2022 and have not yet done so, are encouraged to lodge their enrolment application to Bunbury Catholic College as soon as possible.

Apply Now
Year 7, 2023
Applications for Year 5 students commencing Year 7 in 2023 are now open. Applications close Friday, 30 July 2021.
Interviews for Year 7, 2023 will be held in:
Term 3 on Saturday 14 August 2021 & Saturday 11 September 2021; and
Term 4 on Tuesday 26 & Wednesday 27 October 2021
Families will be sent an email should an interview be offered.
Apply Now
Year 7, 2024
Applications for Year 4 students commencing Year 7 in 2024 are now open. Applications close Friday, 29 July 2022.
Apply Now
Year 7 – 12, Mid-Year Entry Enrolments
The College has limited vacancies in Years 7 to 12 and mid-year enrolments are taken throughout the year.
Book a Tour
We invite you to join a tour of our College with our Principal, Mr Michael Pepper. Our Tours are conducted during school hours. This gives students and families the opportunity to see our school in action.
Book your tour here
Enrolment Procedure
Families are asked to submit an on-line enrolment application form and provide to the College a copy of the following (documents can be uploaded with the enrolment application form or emailed to the College):
Birth Certificate
Baptism Certificate (where applicable)
Parish Priest Reference Form (where applicable) Link: BCC Parish Priest Reference Form
Latest School report
Latest NAPLAN Report
Australian Citizenship Certificate or appropriate Visa information including sighting of current passport (for children born outside Australia).
Any other supporting documents in relation to your child's application for enrolment.
$50.00 enrolment application fee. This fee is non-refundable and does not guarantee a place at the College.
To finalise the Enrolment Application, please contact the College Accounts Department on 9721 0010 to arrange payment of the $50.00 Enrolment Application Fee. This fee is non-refundable and does not guarantee a place at the College. 
Enrolment Priority
All enrolments are assessed against our Enrolment Policy and families will be contacted accordingly to make interview arrangements.
Catholics from Catholic Schools with Priest References
Catholics from non-Catholic schools with Priest References
Other Catholics from Catholic Primary schools.
Other Catholics from non-Catholic schools
Siblings of Non-Catholics
Non-Catholics from Catholic primary schools.
Non-Catholics from other Christian denominations
Other non-Catholics.